---
Experience Life Chiropractic
Encinitas ChiropractorExperience Wellness
---
Dr. Sheena Nageli provides state-of-the-art chiropractic care to Encinitas and surrounding areas. She has a reputation for excellence in meeting the special needs of newborns and children, as well as the unique issues of moms-to-be through pediatric chiropractic and prenatal chiropractic. With Dr. Sheena's empathy and skill, you will feel loved and supported on your journey to experiencing life to its fullest from the moment you walk in our door.
---
Improve Your Family's Wellness
---
---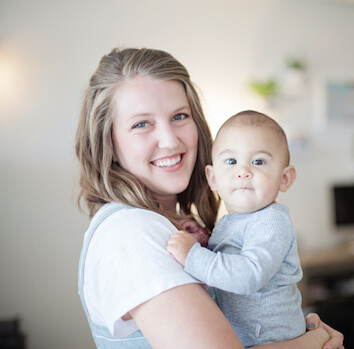 ---
Our Mission atExperience Life
---
Equip

We aim to lovingly empower and equip each member of the family to experience healthy and connected lives. This hope overflows into a vision of a community of empowered families who are healthy, happy and experiencing life to its fullest potential.

Heal

We believe everyone was created to be healthy and whole. Whenever there's interference in that ideal, it's impossible to have optimal health. Our job is to locate and remove that interference so that people can break free of their limitations, and have the experience of healing, growing and thriving.

Connect

Our office is inviting, family-oriented and child-friendly. Our goal is to create a high-energy and fun environment that's appealing to kids of all ages. We have a reputation for creating one-on-one connections with our clients, and this is demonstrated by the fact that people often drive long distances to see us.
---
---
Stories fromHappy Clients
---
Dr. Sheena is the best!! I moved to the area late in my pregnancy and was so blessed to have found her! She was thorough in assessing my needs and has been diligent in taking the best care of me and my baby. Thank you!Catherine D.
When my son was born the midwife pulled on his neck on his way out. This caused him to not be able to breathe well or clear the rest of the amniotic fluid from his lungs. Without telling Sheena what happened, on day 8 she correctly diagnosed and adjusted my son's neck. Our son is now healthy, thanks to Sheena. I trust her with him! She is kind, honest, full of integrity.Nikki R.
Your health is priceless.
It's our sincere desire to help you experience a life of vitality, balance and optimal wellness. If what we have to offer sounds like a good fit, please contact us for an appointment.
Contact Us